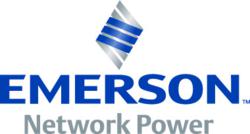 Columbus, Ohio (PRWEB) September 29, 2011
Emerson Network Power, a business of Emerson and a global leader in maximizing availability, capacity and efficiency of critical infrastructure, today announced Elite sponsorship and extensive participation at Oracle OpenWorld 2011, scheduled for October 2 6 at the Moscone Center in San Francisco, CA.
Highlights include the unveiling of a new interactive and immersive Emerson Network Power booth (#501 Moscone South Hall) that will offer an inside look into Emersons Trellis platform, an open architecture-based data center infrastructure management (DCIM) solution with real-time event analysis capabilities across all physical and logical systems in the data center. Delivering unprecedented insight and control to data center professionals, the Trellis platform enables smarter, faster decisions that maximize data center availability, efficiency and capacity.
Steve Hassell will be delivering an Executive Solution Session titled The Next Generation of Data Center Management for Your Critical Infrastructure on Monday, October 3 from 2:00 3:00 p.m. at the Novellus Theater. The presentation will focus on the state-of-the-art technologies being developed to lower the cost and complexity of data center management, while promoting higher levels of performance and availability.
Were pleased to have Emerson Network Power sponsor and exhibit at Oracle OpenWorld for the first time, as we welcome them into our broad network comprised of the worlds most technology-savvy decision makers and IT buyers, explained Hellena ODell, vice president, marketing, Oracle. We think our customers will be interested in learning from their IT innovation, as well as the strides they are making at the forefront of data center infrastructure management.
Oracle Fusion Middleware delivers enterprise-level functionality to the Trellis platform. Additional details regarding this joint collaboration will be unveiled at Oracle OpenWorld 2011.
To learn more about the Trellis platform and Emerson Network Powers DCIM strategy, please visit http://www.EmersonNetworkPower.com/DCIM.
For more about Emerson Network Powers presence in Oracle Data Center Word, visit http://www.oracle.com/openworld/connect/face-to-face/partners/emerson/index.html.
About Emerson Network Power

Emerson Network Power, a business of Emerson, is the global leader in enabling Business-Critical Continuity from grid to chip for telecommunication networks, data centers, health care and industrial facilities. Emerson Network Power provides innovative solutions and expertise in areas including AC and DC power and precision cooling systems, embedded computing and power, integrated racks and enclosures, power switching and controls, infrastructure management, and connectivity. All solutions are supported globally by local Emerson Network Power service technicians. Learn more about Emerson Network Power products and services at http://www.EmersonNetworkPower.com.
About Emerson

Emerson, based in St. Louis, Missouri (USA), is a global leader in bringing technology and engineering together to provide innovative solutions for customers in industrial, commercial, and consumer markets through its network power, process management, industrial automation, climate technologies, and tools and storage businesses. Sales in fiscal 2010 were $ 21 billion. For more information, visit http://www.Emerson.com.
###







Related Embedded System Press Releases