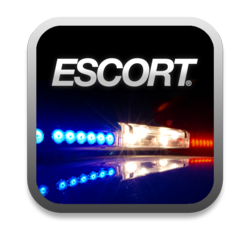 West Chester, OH (PRWEB) May 04, 2012
ESCORT Inc. (http://www.ESCORTinc.com), designer of ESCORT Live, the social network for the road, today announced it is continuing to award prizes to the most active scout contributors in the ESCORT Live nation of drivers. Initiated in early Q1, the prizes are awarded monthly based on statistics pulled from scout network reporting. The top ESCORT Live users receive prizes including iPads, premium ESCORT products and cash. We continue to see the population of ESCORT Live scouts grow exponentially. As part of our gratitude for our early adopters who continue to pave the way in sharing the most network alerts, we are expanding our gift appreciation program, said Dave Smidebush, ESCORT Vice-president of Marketing. ESCORT Live information, monthly rewards and details can be found at ESCORTinc.com or by calling the firm direct (800.433.3487).
Repeatedly called out in prominent reviews as a leading new technology (Edmunds top ten best new product, Popular Mechanics Editors Choice and a Car and Driver Top Ten Most Promising New Technology award winner), ESCORT Live continues receiving national market exposure. Added to the long list of accolades, ESCORT Live was recently named a CNET must see new product.
The revolutionary radar and laser ticket protection provided by ESCORT Live is accomplished by using real-time, cloud-based threat and information sharing among countless drivers using the app on their smartphone (iPhone and Android).
Additionally, ESCORT will debut a completely new product at the CTIA Mobile Wireless week in New Orleans. That new product is designed to exclusively compliment ESCORT Live. Both the new product and the award-winning ESCORT Live ticket protection app will be featured by ESCORT at both major CTIA press gatherings: ShowStoppers @ CTIA 2012 (6:00 to 9:00 pm, Monday, May 7th, Astor Crowne Plaza, Canal Street at Bourbon, downtown New Orleans) and the PEPCOM MobileFocus event (7:00 to 10:00 pm, Tuesday, May 8th, Hyatt Regency, 601 Loyola Avenue, downtown New Orleans). ESCORT invites press and media attendees to visit their booth at both press gatherings.
Since its recent introduction, ESCORT Live has saved networked drivers countless potential tickets (ESCORT Live can alert to all speed enforcement guns and bands used in North America today including laser, Ka, K and X band monitoring devices).
ESCORT Live uses Bluetooth technology embedded in SmartCord Live cords and a unique app for the drivers smartphone. When alerts are detected, they are transmitted to the ESCORT Live cloud and then broadcast across the ESCORT Live network, notifying drivers of potential ticket threats. In addition to network alerts, the new smartphone app technology provides ESCORTs industry-leading Defender