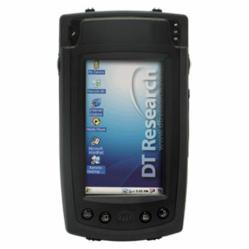 Chandler, AZ (PRWEB) May 24, 2012
Group Mobile, well known for carrying the top brands in rugged laptops, rugged tablet PCs, rugged PDAs, and rugged handheld computers has recently extended its product offerings to include the line of economical, rugged handheld computers from DT Research, Inc. DT Research point-of-service (POS) handhelds perform indoors, outdoors, and in harsh environments. They provide the precise features needed to streamline operations and improve productivity, data accuracy, and service. They are ideal solutions for mobile point-of-sales and service applications, inventory management, and many other field services.
DT Researchs rugged handhelds provide a durable mobile computing platform at a very affordable cost," stated Stephanie Kreitner, Marketing Director for Group Mobile. With prices starting under $ 800 and a quick delivery time, we expect these rugged POS handhelds to be very popular among our handheld customers.
With DT Researchs rugged handhelds, users can choose between Microsoft