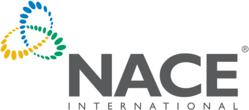 Salt Lake City, Utah (PRWEB) March 13, 2012
In September 2011, Materials Performance magazine launched its first Readers Choice Corrosion Innovation of the Year Awards to find the most exciting innovations in the field of corrosion control worldwide. Companies, individuals and governments were invited to submit nominations resulting in a total of 64 nominations from 17 countries for consideration for the top ten innovations.
In January, 2012 all nominated innovations were posted online for voting which resulted in more than 7,000 votes cast for innovations representing groundbreaking advances in coatings and linings, cathodic protection, materials and design, instrumentation, testing, integrity assessment, chemical treatments, and other corrosion prevention and mitigation technologies.
Our goal with this awards program is to provide a forum where anyone developing new and unique corrosion control technology can be showcased and recognized, said NACE International Executive Director, Bob Chalker. We received an impressive array of entries demonstrating important advances in the industry.
The top 10 innovations were announced on Monday night, by NACE International President Oliver Moghissi at CORROSION 2012, NACE Internationals annual corrosion conference and exposition in Salt Lake City, Utah.
The 2012 MP Readers Choice Corrosion Innovation of the Year Awards are (in alphabetical order):
Innovation: Anticorrosion Technology (ACT) Clamp

Recipients: Gary Stewart and Ulrich K