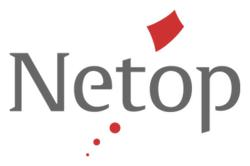 Copenhagen (PRWEB) February 01, 2012
Netop today unveiled the latest version of its flagship remote support product, bringing the next generation of secure remote access to enterprises. To coincide with the release, Netop also announced important updates to its web-based help desk service and secure connectivity solution. Customers enrolled in Netops Advantage support plan can upgrade all three products at no additional cost.
Netop Remote Control 11 offers the widest platform support and the highest security standards, providing a comprehensive remote support and management solution designed to meet the challenging needs of enterprise environments.
The Remote Control range is already used by more than half of Fortune 100 companies that require the most secure, trusted and scalable remote support solution on the market. Now with a new secure tunnel option, customers can extend their support and management capabilities by redirecting specific application ports through a secure connection and govern remote application access from a central location. The tunnel is ideally suited for environments where a traditional desktop is either not used or not available, such as Linux servers, point-of-sales systems, medical equipment and other embedded devices.
Discussing the launch, Kurt Bager, CEO, Netop said, This release is part of our commitment to ensure that customers receive remote access solutions that excel in the enterprise environment. IT managers are constantly telling us that security is their top concern and that they need a high-performance remote management solution to ensure their networks and data are protected. Remote Control 11 enables users to quickly and securely manage a target machine or device without the overhead of transmitting a traditional desktop. We believe these enhancements will prove particularly relevant to the embedded market and add value to organizations who need to comply with industry regulatory standards such as PCI and HIPAA.
In addition, Netop Remote Control 11 extends its use within the enterprise by introducing support for OpenSUSE Linux and further strengthens its multi-factor security features by providing authentication against RADIUS environments.
OnDemand 2.51 and WebConnect 1.9:

Netop OnDemand provides immediate, web-based remote support capabilities allowing help desks to reach users regardless of location. Netop WebConnect is the internet-friendly connection service that can be used with any of the Netop remote support solutions to provide secure and reliable connectivity from anywhere.
This is the first of many scheduled updates for Netop customers in 2012. For more information or to request a free 30-day trial of Netop Remote Control 11, Netop OnDemand 2.51 or WebConnect 1.9 visit http://www.netop.com.
About Netop

Netop develops and sells market leading software solutions that enable swift, secure and seamless transfer of video, screens, sounds and data between two or more computers. The company has three business areas: Secure Remote Control, Classroom Management and Live Chat.
Netop Remote Control is the most secure, trusted and scalable remote support solution on the market today. Used by half of the Fortune 100, it helps businesses reduce support costs and meet security and compliance standards. In Classroom Management, Netop is the world leader in software, helping teachers in 75 countries make teaching with technology easier and more effective. Higher efficiency and better grades are some of the results. And in Live Chat, Netop Live Guide is the live chat solution that helps companies provide better customer service, increase efficiency and sales, and turn website visitors into customers.
Headquartered in Denmark, Netop employs 130 people and has subsidiaries in the United States, Great Britain, China, Romania and Switzerland. The company sells its solutions to public and private clients in more than 80 countries. Netop Solutions A/S shares are listed on the Copenhagen Stock Exchange OMX. Read more at: http://www.netop.com.
###
Low cost PCB on PCBWay - only $5 for 10 PCBs and FREE first order for new members
PCB Assembly service starts from $88 with Free shipping all around world + Free stencil
PCBWay 2nd PCB Design Contest