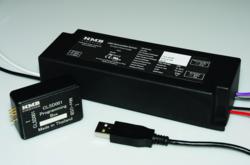 Chatsworth, CA (PRWEB) January 19, 2012
Satisfying market requirements for a single driver that would cover a wide range of output current and voltages, NMB introduces a new series of LED dimmable and programmable drivers sure to become the standard of the industry. This new CLSD Series of LED drivers has been designed with the unique capability to program a wide range of output current with just a few models, while the rest of the available drivers in the market require up to 10 models to cover the same range.
The flexible nature of NMBs CLSD Series design platform facilitates rapid modification for customer specific applications. Output current levels can be preset by the system designer or adjusted as the application develops. The complete LED programmable driver set up is available from NMBs web site.