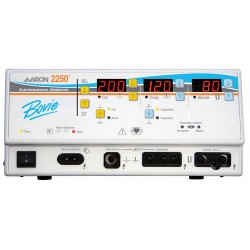 Issaquah, WA (PRWEB) May 03, 2012
QuickMedical, a leading distributor of medical supplies and equipment announced they have added the complete line of Bovie Electrosurgical Generators and Accessories to their inventory.
Electro surgical equipment uses an electric current to cut and coagulate the tissue. When the electrical current is passed through the tissue, it gets heated up resulting in evaporation of the water which ultimately destroys the cells. Thus, the process of cutting, clotting and dehydrating the blood cells and tissues is achieved with minimal blood loss.
Loren Timmons, Marketing Director at QuickMedical said, "Over the last decade, a larger percentage of surgical procedures are moving away from the traditional operating room toward the physician office and out-patient clinics. When we looked at the market potential for these devices, the areas of clinics and physician offices came to mind first versus hospitals."
Every year many patients and staff are injured needlessly by electrosurgical equipment. These injuries are often due to user error and poor systems of work, not the equipment function or design. An educational package has been developed by the MHRA with the help of the Royal College of Surgeons. It is intended to be a guide through electrosurgical history, explaining the background, how and why the basic system works and providing some valuable do's and don'ts when using electrosurgical equipment. You will find a series of embedded quizzes throughout the program which will aid you in remembering the important facts.
QuickMedical will offer the complete line of Bovie Electrosurgical Generators, reusable electrodes, flexible lighting as well as electrosurgical electrodes in loop, ball, square and needle styles that are compatible with most electrosurgical generators.
About QuickMedical:
With a best price guarantee and over 31,000 items to choose from including professional medical equipment, disposable medical supplies, fitness and therapy products, along with a full line of home healthcare products, QuickMedical is your online medical supply store. Click here to see our current promotions.