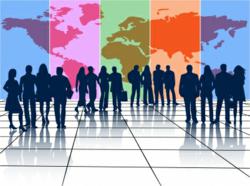 Seattle, WA (PRWEB) April 21, 2012
Game blogs are truly important because they assist and entertain a large collection of people in the Internet: gamers. A game blog must contain all the necessary stuff about gaming and it must be reachable and clear. To make a game blog stand out from the rest, the blogger can take advantage of a free chat widget known as Chatwing. This application specializes in providing a medium of communication for people.
Chatwing appears as a simple chat box with a relaxing purple color theme. Despite this simplicity, Chatwing operates on a professional ground, and its developers are always working round the clock to make it efficient and faster. Since it is a widget, Chatwing can be installed to most blogs and websites. Chatwing is also compatible to all operating systems and internet browsers. Because of its advanced system, people can chat at the same time without affecting the speed of the application.
According to a specific study, bloggers who used the early release of Chatwing observed moderate and high visibility spikes in just few days prior to widget installation. This clearly proves that website chat appeals to visitors and keeps them returning to blog on a regular basis. However, it is still undeniable that interesting content matters a lot for the majority of blog visitors.
Using Chatwing has never been easy. First, the user must register his blogs domain name. After that, he can now proceed to customization. He can modify the appearance of the height, width, color, and title of the widget. This high level of customization has also contributed to Chatwings stable ranking. Now that customization is over, Chatwing will now generate the needed HTML code. This code is essential for the actual embedding process.
The Chatwing free chat widget also serves as a way for blog visitors to voice out their concerns, opinions, and questions. Doing that in real-time is better compared to waiting for comments in the posts.
About Chatwing
Chatwing.com has developed live chat software for websites and blogs. The Chatwing.com website offers users the ability to signup and create a customizable live chat feature in 1 minute or less. Users have the ability to customize the size, color, and fonts of the chat product. The ability to chat via social media accounts such as Facebook and Twitter enable Chatwing to offer a personal and unique real-time experience to all sites. Chatwing is 100% free web software.







Related Embedded System Press Releases