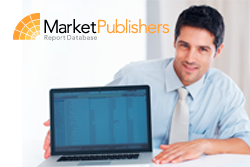 London, UK (PRWEB) April 17, 2012
Stretchable electronics has been one of the least exploited, but most researched sectors of the new electronics over the past decade. Commercialization has been elusive and a number of manufacturers have left the scene, though the participants see huge potential.
The stretchable electronics applications targeted are mainly in healthcare, including health-related monitoring and management for military purposes and sport. Approximately 40% of the research and commercialization of stretchable electronics takes place in the USA, but countries like the UK, Germany, Sweden, the Netherlands, Belgium, France, Korea and Japan are also packing a punch.
New research study Stretchable Electronics Comes to Market worked out by IDTechEx has been recently published by Market Publishers Ltd.
Report Details:
Title: Stretchable Electronics Comes to Market

Published: April, 2012

Pages: 185

Price: US$ 3,995

http://marketpublishers.com/report/technologies_electronics/electronic_devices/stretchable_electronics_comes_to_market.html
The research study provides thorough examination of how stretchable technology fits into the printed electronics and allied scenes, the materials and applications that look most promising and the lessons of success and failure. Furthermore, the report profiles 55 organizations in the field, as well as features some indications for the next decade along with revealing a host of key trends in the market.
Report Contents:
1. Executive Summary and Conclusions
1.1. Forecasts

1.2. Definition and purpose

1.3. Commercial success

1.4. Unbalanced value chain

1.5. Four types of stretchable electronics

1.6. Categories of printed electronics and the place of stretchable

1.7. The three most promising types

1.8. Too much emphasis on healthcare?

1.9. Popular approach of islands

1.10. Potential benefits

1.11. Activities by organisation

1.12. The market for printed electronics 2012-2032

1.13. The potential significance of flexible and stretchable electronics
2. Introduction
2.1. Ubiquitous electronics

2.2. Characteristics of the new electronics

2.3. Demographic timebomb

2.4. The evolving toolkit

2.5. Very different from the traditional value chain

2.6. Stretchable electronics

2.7. Foldable electronics

2.8. Removing pressure points from electronic skin patches and bandages

2.9. Printing sensors

2.10. Wide repertoire
3. Healthcare Applications
3.1. Active monitoring hardware

3.2. Birubin blanket

3.3. Controlling brain seizures

3.4. Epidermal electronics

3.5. Heart monitoring and control

3.5.1. Driving defibrillator and pacemaker implants

3.5.2. Mapping heart action and providing therapy

3.5.3. Bio-integrated electronics for cardiac therapy

3.6. Medical micropackaging

3.7. Monitoring compression garments

3.8. Monitoring babies

3.9. Monitoring shoe insoles of those with diabetes

3.10. Monitoring vital signs with smart textiles

3.11. Non-invasive sensing and analysis of sweat

3.12. Renal function monitoring

3.13. Remote monitoring and telemetry of vital signs

3.13.1. Body Area Networks BAN

3.13.2. Skin sensors with telemetry
4. Other Applications
4.1. Wearable electronics

4.1.1. Energy harvester

4.1.2. Stretchable watch

4.2. Sport and leisure

4.2.1. Electronic eyeball camera

4.2.2. Baseball demonstrator of stretchable transistors

4.3. Automotive electronics

4.4. Haptic actuators for consumer and industrial electronics

4.5. Heating circuits

4.6. Light emitting textiles
5. Stretchability Requirements and Structural Approach
5.1. Morphology and geometry

5.2. Basic choices of construction

5.3. Extensibility sought

5.4. Choice of electronic sophistication

5.5. Rigid islands as an option

…
More new market research studies by the publisher can be found at IDTechEx page.





Find More Electronic Circuit Press Releases