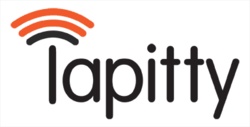 Menlo Park, California (PRWEB) March 15, 2012
The Tapitty app store for Arduino sketches offers support for standalone applications that run on their own when an Arduino board is powered as well as for networked applications requiring communication between two Arduino boards using the standard USB connection. Tapitty provides the underlying network and easy to use implementation without requiring any additional hardware.
We were really impressed with the speed and ease with which we could prototype interactive touch and game devices on the Arduino platform. We extended the Arduino platform by developing easy to use networking services, says Tapitty founder and CEO Ted Tudor. By opening up this platform to Arduino developers and hackers we have created a centralized, online marketplace for managing and selling Arduino sketches. Simply upload your sketch to compile it and make it available to other users.
With todays announcement, Arduino developers are able to monetize their sketches while receiving the necessary tools for supporting their deployed sketches. Tapitty provides account management, app lifecycle management and a portal for showcasing sketches. Through Tapitty's desktop client users can easily install Arduino apps from the Tapitty website. Tapitty also provides an easy to use networking infrastructure that allows developers to network their Arduinos without any networking knowledge or additional hardware.
After building the app store to support our networked Arduino solutions we added support for standalone devices as well," says Tudor. "Now Arduino developers have a centralized resource for effectively and easily deploying and managing their Arduino apps while users have a go-to site for downloading Arduino apps and source code."
For additional information on Tapitty.com please visit http://www.tapitty.com.
About Tapitty
Tapitty is an application store and networking platform for Arduino. Developers post their Arduino sketches for license and users can easily deploy those sketches through the Tapitty desktop client. Tapitty provides Arduino developers, hackers and users with a one-stop shop for Arduino code, further enhancing the Arduino platform's ease of use focus on deploying micro-electronics projects.
Copyright 2012 Tapitty. All rights reserved.