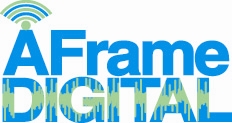 Reston, Virginia (PRWEB) April 27, 2012
Attention Control Systems (BrainAid.com) is exhibiting its Planning and Execution Assistant and Trainer — PEAT handheld computer system at ATA 2012, the annual meeting and exhibition of the American Telemedicine Association held at the San Jose Civic Center and Convention Center from April 29 May 1. PEAT is a unique Android-based application that aids individuals with memory, attention and cognitive disorders. PEAT provides cues (or prompts) over an Android-based smartphone to support individuals through daily activities, while monitoring progress and adjusting schedules dynamically in response to changing situations (such as completing tasks early or late).
The new release of PEAT is integrated with an advanced version of AFrame Digitals MobileCare Monitor system, which includes a wristwatch-based personal monitoring device embedded with a patent-pending heart rate sensor design. The integration makes it possible for MobileCare Monitor to feed reliable and continuous heart rate, motion and environmental data to PEAT. This biofeedback loop enhances PEATs ability to adjust its cuing and scheduling support in response to changing anxiety or stress levels.
The integrated application of PEAT with MobileCare Monitor is the successful culmination of collaborative research conducted under contract for the Defense Advanced Research Projects Agency (DARPA) and the Office of the Secretary of Defense, explains ACS CEO Rich Levinson. We are honored to develop this application to support the ongoing recoveries of soldiers with traumatic brain injury or post-traumatic stress disorder. We are also pleased with its broader applicability for anyone with memory, attention or cognitive impairments, including individuals with ADHD, autism and dementia.
AFrame Digital COO Bruce Wilson adds, Promoting the independence and engagement of injured soldiers has been a long-standing research objective of AFrame Digital under SBIR contracts from DARPA that date back to 2005. User acceptance is key, which is why we develop mobile and wireless solutions that are nonintrusive, discreet and easy-to-use, not only for these heroes, but for seniors, individuals managing chronic conditions or post-acute patients transitioning back to home or long term care settings. Wilson also observes, We anticipate future applications of our novel heart rate monitor that detect and promote medication adherence.
ATA 2012 runs from April 29-May 1 at the San Jose Civic Center and Convention Center. The Convention Center is the venue for the Expo. The TATRC booth (#1135) can be located on the ATAs Virtual Exhibit Hall.
About Attention Control Systems, Inc. (Mountain View CA).
Attention Control Systems, Inc. (BrainAid.com) was founded in 1996 by Richard Levinson, a robotics researcher at NASA-Ames Research Center in Mountain View, California. In the early 1990s, Levinson began studying the neuropsychology of human planning in order to increase autonomy for NASA robots. In 1995, he proposed a computer model of human frontal lobe function. That computer model led to the development of PEAT, the only commercially available, customizable cognitive aid that uses automatic planning methods to help people manage their time, instead of requiring a person to replan and reschedule when schedule changes occur. Based on three U.S. patents, PEAT offers help to people with a wide range of cognitive and attention disorders, including brain injury, stroke, MS, Alzheimer's disease, developmental disorders, autism, and others.
About AFrame Digital, Inc. (Reston VA).
AFrame Digital, Inc. is a technology company specializing in research-based, innovative mobile wireless health and wellness solutions. Its commercial MobileCare Monitor system provides real-time, continuous health and safety monitoring of seniors, patients managing chronic conditions and other at-risk individuals. AFrame Digitals advanced, FDA-cleared, HIPAA-compliant solution detects falls and issues proactive, exceptions-based status reports and alerts based on personalized wellness profiles to help caregivers quickly attend to or avert crises. The system currently is installed in senior living, hospital, and individual home settings.







Related Embedded System Press Releases