DIY-Bluetooth based Home Automation Project
In this project, let's see how to design a Bluetooth based home automation project.This article explains the steps involved in the designing of a Bluetooth home automation kit, starting from the configuration of a Bluetooth module. The article also explains how to select an App, read the keywords sent by the App and how to develop a microcontroller program compatible with the selected App. Program file and Program code are provided, which can be readily used. By the end of the article, a complete ready to use Home automation kit is developed.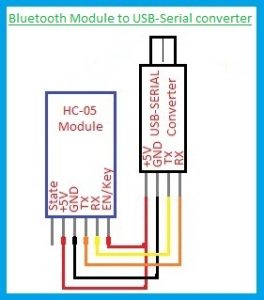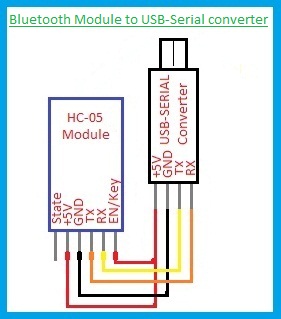 Program file (hex file) and Program code are provided, which can be readily used after downloading. Finishing this tutorial, you should be able to design and develop a complete bluetooth based home automation kit.
Selection of the Android App:
Android Apps are readily available in Play Store for home automation using Bluetooth module. We have to select an App that suits our requirement. The number of loads or appliances that are controlled by the app is the basic criteria for app selection. This number should match with the actual number of relays/loads in our Automation Hardware kit. In this article, we are using an 8-Channel Relay board i.e., it can control 8 Loads or devices (like fan, light etc). So, we need to select an App that can control 8 Loads.
One of the Apps that are available in the Play store is presented here.
Download Android App – for Bluetooth Control
Keywords from the Android App:
The reader will be able to develop the microcontroller program for any App by knowing the commands used by the App to control devices. The Android App sends specific characters to ON/OFF a particular load. These characters can be single alphabets, numbers, special characters or words. This is decided by the App Designer/Programmer. These specific characters are referred as Keywords in this article.
The App developer may or may not provide the Keywords in the description of the App. In order to use the App, it is essential to know these Keywords. One of the simple methods to find the keywords is presented here.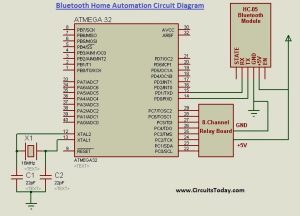 The idea is to interface the module with the hyper terminal software using a USB-Serial converter. The procedure below explains how to use the hyper terminal software and send the commands using the USB-Serial converter. Please read our article on Interfacing Bluetooth modules for a detailed explanation.
Read more: Bluetooth Home Automation using AVR and Android App