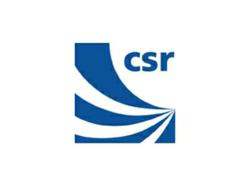 San Francisco, CA (PRWEB) November 08, 2011
CSR today introduced the SiRFprimaII auto infotainment platform, a comprehensive solution that raises the bar for the next generation of connected, location-aware in-vehicle infotainment (IVI) systems. The SiRFprimaII platform helps IVI makers reduce their product development, manufacturing and BOM costs and quickly bring the features of premium navigation- infotainment systems to the mainstream automotive market.
Our vision is to enrich the mainstream consumer auto navigation experience, in-dash or on-dash. With its support for all global navigation satellite systems, robust connectivity capabilities and next-generation applications like augmented reality, the SiRFprimaII platform is a great step forward in that direction, said Kanwar Chadha, Chief Marketing Officer for CSR and founder of SiRF. With todays simultaneous launch of the SiRFprimaII platform for the automotive market and the SiRFstarV and SiRFusion platforms for mobile devices, we are taking the mainstream consumer location experience to the next level.
The SiRFprimaII platform launch includes the SiRFprimaII SoC and TriG RF multi-GNSS (global navigation satellite system) radio, which together can support all global navigation satellite systems. As part of its system platform strategy, CSR is offering a comprehensive solution of pre-integrated and validated hardware and software that provides all the infrastructure necessary to bring navigation and a modern family room infotainment experience into the car. This comprehensive platform solution combines the CSR SiRFprimaII SoC and the TriG RF radio with the CSR8311 Bluetooth