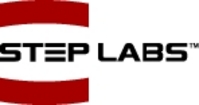 San Jose, CA (PRWEB) April 10, 2009
STEP Labs, Inc. is now part of CSR's eXtension partner program making both its microphone-side voice separation technology, STEPvoice, and its speaker-side voice intelligibility technology, STEPsound, available to the majority of the Bluetooth headset manufacturers.
Both STEP Labs and CSR are working to improve voice quality on Bluetooth devices. By adding STEP Labs' software to the integrated Kalimba DSP in the BlueCore Multimedia chip, CSR's position to support new high quality voice applications such as off-head devices, voice controlled devices, and cutting edge voice interface applications is even stronger.
"Enabling voice quality improvements in our customers' devices is exciting," said Jeremy Stark, CSR's eXtension Partner Program Manager. "We are delighted with the results achieved using the Kalimba DSP with STEP Labs' software integrated into Bluetooth headsets available in retail stores and online."
CSR's eXtension partner program requires qualification and integration for third-party software providers to maintain their high level of customer satisfaction. As part of this partner program, STEP Labs' software, compliance, integration, performance, support, and manufacturability are validated by the leader in Bluetooth chips.
About STEP Labs

STEP Labs is a venture-backed, Silicon Valley-based acoustic software and acoustic design services company whose technology produces crystal-clear voice communications even in extreme noise environments. STEP's patented technology enables speech recognition and hands-free communication by using an understanding of the physics of sound wave propagation to isolate voice from ambient noise. This approach offers broad applicability to a wide range of wireless telecommunications and consumer electronic devices. STEP Labs, StepWare, StepWare Auto and STEP OnBoard are trademarks of STEP Labs Inc. Visit http://www.step-labs.com
About CSR

CSR is the leading global provider of Bluetooth technology and has developed expertise in other single-chip wireless communication standards such as Wi-Fi (IEEE802.11). CSR offers developed hardware/software solutions for Bluetooth based around BlueCore, a fully integrated 2.4 GHz radio, baseband and microcontroller.
Media Contact

Stephanie Owyoung

The Kerton Group for STEP Labs

+1-408-935-8702

stephaniekertongroup.com
###