This article is in continuation to the article
Single character LCD display using AVR
. The aforesaid article shows how to display a single letter on
LCD
. Moving forward towards learning to work with LCD, this article explains how to display a string on LCD. Displaying string is occasionally used in many applications.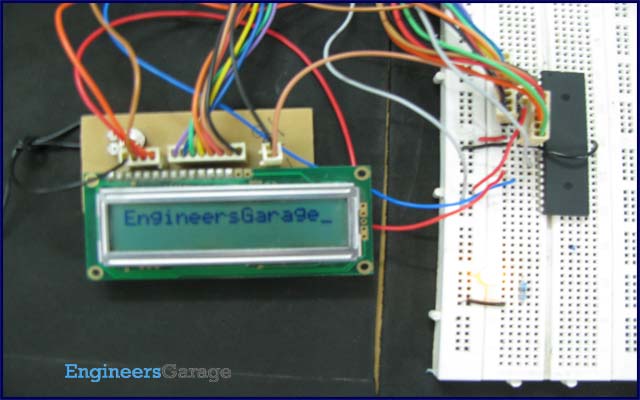 The connection of the LCD with the
AVR microcontroller
(
ATmega16
) is shown in the circuit diagram. A string is nothing but a sequence of characters. The following steps explain how to display a string on the LCD.
To send string on LCD:
        i.            Make a string pointer variable
       ii.            Pass the starting address of string to that pointer variable
      iii.            Pass the string pointer value to the LCD_write function
      iv.            Increment the pointer value and go to step (iii.) till the value of pointer reaches NULL character.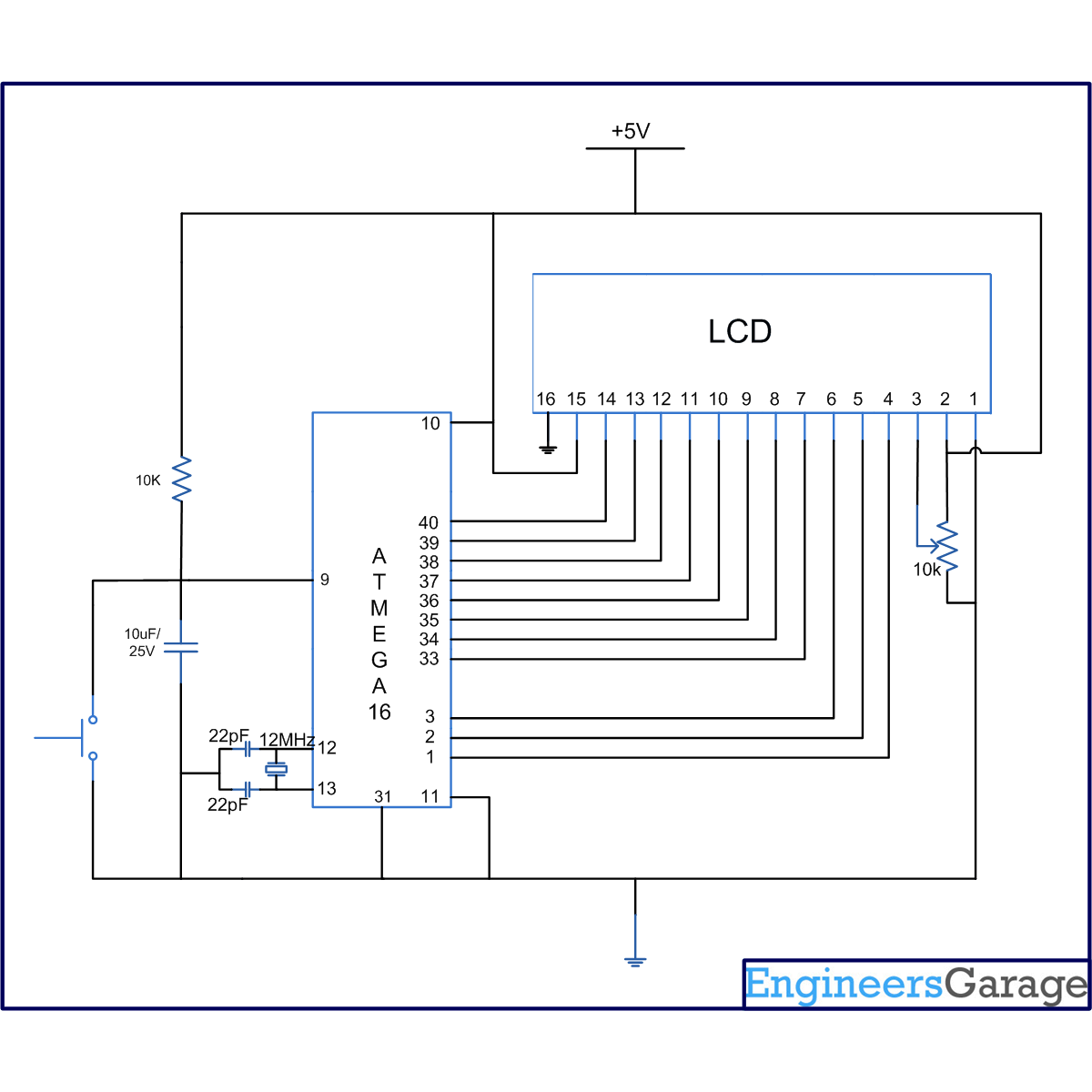 void LCD_write_string(unsigned char *str) //store address value of the string in pointer *str
{
int i=0;
while(str[i]!='\0′) // loop will go on till the NULL character in the string
{
LCD_write(str[i]); // sending data on LCD byte by byte
i++;
  }
return;
}

For more detail: How to display text on 16×2 LCD using AVR microcontroller (ATmega16)