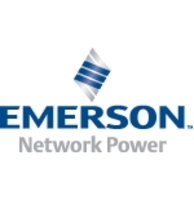 Carlsbad, CA (PRWEB) August 11, 2009 –
Emerson Network Power, a business of Emerson and the global leader in enabling Business-Critical Continuity, today announced the addition of three new case adapter modules for its iMP and iVS Series of digitally configurable AC-DC switching power supplies. The adapters – which enable both USB and Controller Area Network (CAN)/RS485bus connectivity – provide a complete interface between the host device and the I2C bus with a simple command set, enabling the highest levels of configuration flexibility. The adapters also enable Emerson's intelligent standard power supplies to be used in a host of new ruggedized applications, including automotive networks, industrial networks, medical equipment and building automation systems – many of which interface exclusively via CANbus architectures.
Designed for use with iVS/iMP digitally configurable power supplies (Part #73-544-001; #73-544-002), the CAN/RS485 to I2C interface adapter modules connect with CANbus architectures through CaseRx/CaseTx interfaces found on all iVS and iMP cases. The modules communicate with onboard I2C Bus via MODbus Protocol for RS485 Bus and modified MODbus for CANbus. The USB to I2C interface adapter module for the iVS digitally configurable power supply (Part #73-546-001) connects to a standard USB port found on most PCs and provides bidirectional communication with devices using the I2C protocol.
All iVS/iMP interface adapters are internally-powered when connected to the case's 5VSB port and include an on board socket for reprogramming the interface adapter controller. All modules are also Restriction of Hazardous Substances (RoHS) compliant. The interface adapters are currently available and start at $ 6 in OEM quantities, depending on module selected. For more information or to inquire about a sample, visit http://www.PowerConversion.com/iMP or http://www.PowerConversion.com/go/iVS.
iVS/iMP Digitally Configurable Power Supplies
Emerson Network Power's Intelligent (iVS, iMP) standard power supplies are specifically designed for industrial, military and medical instrumentation applications that require high power, reliability and maximum flexibility. Fully modular in design, these power supplies utilize digitally-configurable power supply modules available in a wide range of power ratings. All modules are scalable and fully-interoperable with existing Emerson configurable platforms and can be quickly configured to match exact application requirements, enabling greater precision and energy efficiency.
To maximize control flexibility, microcontrollers integrated into the case and modules are paired with Emerson's innovative and highly-intuitive I2C graphical user interface (GUI)-based control software. The software enables designers to configure and reconfigure voltages, current limits and inhibit/enable settings for individual power supplies, while allowing them to conveniently export their final configuration specs for mass application.
About Emerson Network Power

Emerson Network Power, a business of Emerson (NYSE:EMR), is the global leader in enabling Business-Critical Continuity from grid to chip for telecommunication networks, data centers, healthcare and industrial facilities. Emerson Network Power provides innovative solutions and expertise in areas including AC and DC power and precision cooling systems, embedded computing and power, integrated racks and enclosures, power switching and controls, monitoring, and connectivity. All solutions are supported globally by local Emerson Network Power service technicians. For more information on Emerson Network Power's embedded power products and services for original equipment manufacturers and system integrators visit http://www.PowerConversion.com. Learn more about Emerson Network Power products and services at http://www.EmersonNetworkPower.com.
About Emerson

Emerson (NYSE:EMR), based in St. Louis, Missouri (USA), is a global leader in bringing technology and engineering together to provide innovative solutions to customers through its network power, process management, industrial automation, climate technologies, and appliance and tools businesses. Sales in fiscal 2008 were $ 24.8 billion and Emerson is ranked 94th on the Fortune 500 list of America's largest companies. For more information, visit http://www.Emerson.com
###