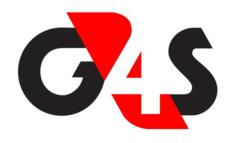 Omaha, NE (PRWEB) May 16, 2012
G4S Technology LLC (formerly Adesta) a systems integrator and project management company for communication networks and electronic security systems, has been selected by Iberdrola USA (IUSA) to help them upgrade existing Access Control Systems (ACS) and Closed Circuit Television (CCTV) systems. IUSA, a subsidiary of global energy company Iberdrola S.A., plans to create a single centrally-monitored and administered electronic ACS and Video Management System (VMS) across their New York and Maine service territories. Iberdrola S.A. has a long-term security plan to develop a global standards-based platform for ACS and other security platforms including CCTV and Intrusion Detection.
This project is a 2-year deployment which began in late 2011. Facilities to receive upgrades include electrical substations, hydroelectric stations, and service centers. The project will require the replacement of access control panels at the Iberdrola USA facilities, replacement of existing cameras with thermal cameras, replacement of existing ACS systems with AMAG Symmetry, replacement of existing analytics and VMS, an upgrade of their Security Operations Center (SOC), new security equipment racks, integration, installation and project management.
Through our value-added engineering, G4S Technology LLC has been able to provide Iberdrola USA with a comprehensive analytic solution and an enhanced thermal design that will help serve their needs both today and for many years to come, said Bob Sommerfeld, President of G4S Technology. We are honored to be working with this prestigious energy company, and look forward to helping them realize their goals.
G4S Technology was selected after a thorough proposal and evaluation process, said Dave Lathrop, Manager – Security Technical Services. We were very impressed with their response to our request for proposal. Their experience was noted as they provided significant value engineering to the design. Iberdrola USA is confident that G4S Technology has the ability to complete the project on-time and within budget.
About G4S Technology
G4S Technology (formerly Adesta) brings innovative, flexible and cost-efficient thinking to the design, construction and maintenance of stand-alone or integrated communication networks and security systems. For nearly two decades, G4S Technology has offered commercial, industrial and governmental clients an efficient single point of contact for all their project issues. A trusted partner to customers and suppliers around the world, G4S Technology takes great pride in delivering outstanding technology, superior control and a great return on investment.
G4S Technology has deployed over two million fiber miles in more than 200 rural and metropolitan areas and completed over 1,500 electronic security systems projects in the United States, Europe, Asia, Central America and the Middle East.
Headquartered in Omaha, Nebraska, G4S Technology is managed by executives from the telecommunications, construction and security industries. The company is a leader in providing innovative, turnkey solutions for advanced communication and security systems.
http://www.g4stechnology.com
About G4S
G4S is the world's leading security solutions group, which specializes in outsourced business processes in sectors where security and safety risks are considered a strategic threat. G4S is the largest employer quoted on the London Stock Exchange and has a secondary stock exchange listing in Copenhagen. G4S has operations in more than 125 countries and more than 657,000 employees. For more information on G4S, visit http://www.g4s.com
For further inquiries, please contact:
Laura Kocher, Communications Specialist