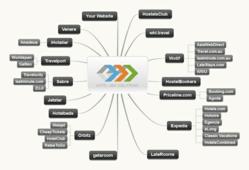 HANOI, VIETNAM (PRWEB) May 15, 2012
Hotel Link Solutions, the provider of digital-marketing solutions for small- and medium-sized accommodations, is now officially a joint venture. Founding partner, WHL Group, whose portfolio of companies empowers local businesses in part through cost-effective technology solutions, has formalized its collaboration with ResOnline, the leading Australian technology provider servicing accommodations globally with a complete inventory-management and -distribution platform.
The partnership enables Hotel Link Solutions to draw on the knowledge and resources of both companies with the goal of bringing to customers more complete service packages, especially innovative tools that help smaller accommodations expand their distribution globally through online marketing, and then manage their booking systems directly from their hotel websites.
"This joint venture gives Hotel Link Solutions the assets from each company," says Andr