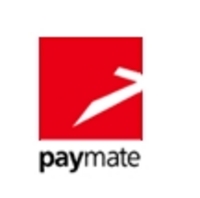 San Jose, CA (PRWEB) October 27, 2010
Paymate, an innovative provider of payment services, announced today that it has bolstered the depth and talent of its Board of Directors with the appointment of Robin Abrams to the Board.
Approved more than a year ago as an integrated provider of online payments on eBay in North America, Paymate has experienced dramatic growth both on eBay and with online merchants. In July of this year, eBay added Paymate as the only authorized alternative to PayPal for the Australian and New Zealand markets, significantly adding to its growth and international reach. Given the growth and expansion, it is continuing to add to the strength of the Board of Directors, with the appointment of Robin Abrams.
"We have spent a great deal of time in the past year expanding our business in the U.S., Australia and New Zealand, and are now a important source and trusted provider in online payments both on and off of eBay," says Garrett Gafke, president & CEO, Paymate. "Adding Robin to the Paymate Board of Directors is strategic to our expansion plans for meeting our rapidly growing merchant base. Robin's executive experience in technology, payments, and the mobile environment will help guide Paymate during its rapid expansion as we add new services for our customers."
Robin Abrams has spent nearly 35 years in key leadership roles at numerous high-profile high-tech companies, building an impressive track record both in the U.S. and abroad. Most recently, she served as Interim CEO of ZiLOG, a provider of integrated microcontroller products. Previously, she was CEO of Firefly Mobile, a mobile products company for the youth market. Prior to Firefly Mobile, Abrams was president and CEO of BlueKite, a leading provider of bandwidth optimization software for wireless operators. Abrams was president and CEO of Palm Computing Inc., where she led the launches of the Palm V and Palm VII handheld devices.
Prior to Palm, Abrams was president and CEO of VeriFone, the global leader in debit/credit card authorization solutions. She also held key executive positions at Apple, including managing director of Apple Asia and president of Apple Americas. Abrams' international experience began with Unisys, where she was vice president and program general manager for retail delivery systems, vice president of Pacific marketing operations and general manager of Unisys Financial Centre, based in Hong Kong. Abrams entered the financial world of technology management with Norwest Banks (now Wells Fargo) after earning her B.A. and J.D. degrees from the University of Nebraska. Today, she also serves on the board of directors of HCL Technologies, Openwave Systems Inc. and Sierra Wireless.
"I'm very pleased and excited to be invited to become a member of the Paymate Board of Directors," says Robin. "From my experience in the financial and high-tech industries, I believe that there is a tremendous opportunity for a company like Paymate to grow and prosper as the online payments industry continues to grow and offer opportunities to millions of buyers and sellers the ability to safely and securely transact online payments, and Paymate is viewed as one of those companies at the forefront of this dynamic industry."
About Paymate
Paymate is the leader in providing secure, reliable, and innovative payment services to buyers in 57 countries around the world and sellers in North America, Australia, and New Zealand. Our mission is to help you trade with the world. We pride ourselves on being trusted for the secure conduct of financial transactions, reliable in all our dealings, and friendly in delivering services to our clients.
###







Find More Microcontroller Press Releases