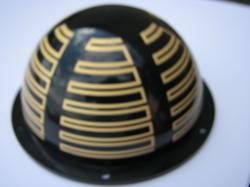 Palatine, IL (PRWEB) October 28, 2011
SelectConnect Technologies and LPKF Laser and Electronics announce a joint webinar series "3D Antennas on Plastic – Laser Direct Structuring of 3D Circuits"
Laser Direct Structuring (LDS) is a process in which circuitry and/or an antenna pattern are laser etched directly onto the surface of a thermoplastic molded component or chassis. The thermoplastic is "doped" with a compund that once laser activated accepts metalization creating a conductive path.
Cost savings associated with LDS are achieved through a reduction of assembly times, an increase of assembly yeild and a reduction in the number of parts.
This webinar will show how to put more function into less space using laser direct structured (LDS) 3-D circuitry without investing capital or spending a lot of time.
Discussions include:
Laser Direct Structuring (LDS): what it is, how it works

Design considerations

Real world examples of LDS to stimulate ideas

Getting started with a project
Dates for the webinar series are November 3, 8 and 17. Register to attend.
About SelectConnect Technologies
SelectConnect Technologies manufactures 3-dimensional molded interconnects using the LPKF-LDS process to laser scribe circuitry on injection molded components and selectively plates circuits integrated into components produced by the Double-Shot molding process.
As the only contract provider of LDS 3D-MID services in North America, we work on projects from early phase prototypes scale up to high-volume production. Contact us to learn more about our processes and technologies. We are happy to help.
SelectConnect Technologies is ISO 9001 and ITAR registered. Visit us at SelectConnectTech.com
About LPKF Laser & Electronics
The LPKF Laser & Electronics AG develops systems and process solutions for demanding tasks in printed circuit board technology and microelectronics. Visit us at LPKF USA.
###







More Electronic Circuits Press Releases