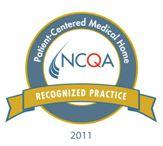 Owensboro, KY (PRWEB) May 02, 2012
The National Committee for Quality Assurance has awarded Family Physician Jeremy Bradley, M.D. Kentuckys first Patient Centered Medical Home.
In the Patient Centered Medical Home (PCMH), patient care is facilitated by use of Electronic Medical Records, online registries, health information exchange and other means to assure that patients receive the highest quality medical attention when and where they need it. PCMH relationships offer patients comfort, convenience, and optimal health throughout their lifetimes.
In addition to the prestigious Patient Centered Medical Home status, Doctor Bradley was honored with three Bridges to Excellence Awards, including excellence in Chronic Diabetes Management, excellence in Hypertension Management, and the Physician Office Systems Award, which recognizes leading-edge use of information systems in a clinical setting.
Doctor Bradley attributes his achievements to his love of medicine and to his Electronic Medical Records System, Praxis EMR. "I could not have accomplished this without Praxis EMR. said Dr. Bradley. "My overriding goal when I started my clinic ten years ago was to offer the highest quality care possible to an underserved community. Today, my rural town in Kentucky offers patient care that meets or exceeds any major medical center in the nation. Praxis EMR has helped make all of this possible. said Dr. Bradley.
The difference between Praxis Electronic Medical Records and all of the other 'template-based' EMRs is Praxis ability to adapt to each provider rather than forcing the provider to adapt to it. With Praxis, doctors are not required to use rigid templates to document patient encounters. "Praxis EMR handles all of the Patient Centered Medical Home and Meaningful Use Quality Measures automatically, and this enables me to focus first and foremost on my patients, said Doctor Bradley. "In many ways, our Patient Centered Medical Home brings good old-fashioned medicine into the future with exceptional EMR technology like Praxis. The system is easy to use, fast, and has the best practice guidelines in medicine today. This has allowed my medical quality and patient care to consistently improve. As a result, my profitability has increased as well. said Doctor Bradley.
Template-Free, Praxis EMR is based on a unique artificial intelligence technology, called Concept Processing that learns from each user to chart progressively faster and smarter. In essence, the user becomes both the teacher and student of the program. The latest Praxis Version 5 features discrete data embedded within free text that automatically populates laboratory and any discrete clinical data as the chart is generated. The EMR chart is also linked to practice guidelines that alert the physician to any practice advisory for that patient. Praxis is very powerful and unique technology, says doctor Bradley. Every day, I become a better doctor".
About The National Committee for Quality Assurance (NCQA)
The National Committee for Quality Assurance's Patient-Centered Medical Home is an innovative program for improving primary care. In a set of standards that describe clear and specific criteria, the program gives practices information about organizing care around patients, working in teams and coordinating and tracking care over time.
The National Committee for Quality Assurance (NCQA) is a private, not-for-profit organization, dedicated to improving health care quality. Since its founding in 1990, NCQA has been a central figure in driving improvement throughout the health care system, helping to elevate the issue of health care quality to the top of the national agenda. The NCQA seal is a widely recognized symbol of quality. Organizations incorporating the seal into advertising and marketing materials must first pass a rigorous, comprehensive review and must annually report on their performance. For consumers and employers, the seal is a reliable indicator that an organization is well-managed and delivers high quality care and service.
About Praxis Electronic Medical Records (Praxis EMR)
Award winning, Praxis EMR, is a leading innovator of Electronic Medical Record software, serving thousands of physician-users across the U.S. and throughout the world. Whereas most other EMRs are based on rigid and cumbersome templates, Praxis EMR utilizes an artificial intelligence technology called Concept Processing that self learns from each clinician becoming smarter and faster as the user charts in free text. Its unique approach to medical charting makes Praxis the most usable EMR on the market today. Praxis EMR's focus on clinical usability consistently earns it #1 ratings in physician-user satisfaction polls, including #1 rankings in User Satisfaction, Overall Usability, Improving Medical Quality and several other categories in the ACP as well as the AAFP User Satisfaction Surveys. The new Praxis EMR v5 is certified as a Complete EHR under the U.S. Department of Health and Human Services Meaningful Use Program.
View a free Praxis EMR demo at: http://www.praxisemr.com/demo







Find More Embedded System Press Releases