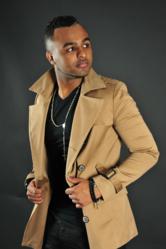 Lowell, MA (PRWEB) September 06, 2011
Figures, shrouded in mist, stand in waiting as colorful lights pulse and pan, cutting through a dimly lit club. Action! and previously idle bodies spring into choreographed bliss, pouncing on the electric, pounding riffs that flow across the dance floor. Brazilian native Glendor G-Star Alves pops and locks among them, but its perfectly clear hes the star of this show.
Set to his new single, Night Away, the video opens on G-Star bored at home. G-Star finds a pair of 3D glasses that transport him to a vibrant nightclub bustling with dancers. It takes only a moment to lock his eyes on the sultry, sensual girl of his dreams, Naomi. G-Star serenades the crowd as he makes his move. His proposition? Lets dance the night away, Shawty!
Born in Belo Horizonte, Brazil, Glendors father, a breakdancer, fostered a love for music and dance in his son from a very young age. At age 10, he moved to the United States where he was introduced to the hardships of lower-class America in a neighborhood vested with drugs and crime. Many of Glendors childhood friends fell victim to violence, but this inspired Glendor to write and by middle school, a poetry assignment caught the attention of his English teacher. Seeing Glendors potential, his teacher pushed his student to develop his talent.
Glendor's music career began with the famous BRZ Family back in 2001. As a group they produced a lot of music together, however, in 2008, the group decided to part ways. From that, Glendor with his exceptional music production skills decided to go solo with a new image, hence G-Star was born. Glendors interests range from HIP-HOP, Rock, R&B, Jamaican dance hall, Electronic, Techno and many more. His vision is to make hip-hop relatable through lyrics that stem from real-world experiences and write music that can be enjoyed anywhere from the club to walking down the street. Now 23, Glendor would like to expand his audience to the radio and TV while continuing to represent his Brazilian background.
G-Star chose the Boston-based video production company, McElroy Films LLC, to produce his debut music video and executive producer, Ben McElroy could not have been happier. This music video represents the direction I want to take our company. G-Star is an up and coming artist and we're confident this video will jump start his career Ben said. We have dabbled in music videos before, but our main focus has always been corporate, non-profit, and educational videos. All videos have a creative aspect to them, but music videos represent extremely creative processes from concept to post-production.
To help bring G-Stars vision from an idea to the screen, Ben brought in a seasoned pro from New York city, Stephen Troy, an acclaimed director who has seen some of his short films find success on the film festival circuit. "Turning a concept on paper into a finished video is a long road that can only be traversed through creativity, careful planning, and a collaborative spirit, Troy related.
Despite the scale of the project, the production was fit into one day across two locations using a small 9-person crew. Scheduling and planning was the key for success. Not everyone realizes that every new shot involves moving lights, the camera, and other equipment, not to mention costume changes and other variables, Ben McElroy explained. We were fortunate to have a very efficient crew and well-planned shot list and a director to tie it all together.
Club Copa in Lawrence, MA provided a beautiful setting for G-Stars video. Club Copa graciously opened their doors for our production and we couldnt have asked for a nicer location, Ben mused. The club has a nice intimate feeling to it and the d