Over time I have used all kinds of Atmel microcontrollers in various projects.
One of the most suitable was ATmega32. I have a small collection of development boards for Atmega32/16, some bought as-is, some made on stripboard.
Although the original Arduino boards offers a pleasant experience and a rapid development of the projects, when it was necessary to "extract" these projects to give them final shape I hit the well-known problem: arduino board must be "locked" in the project.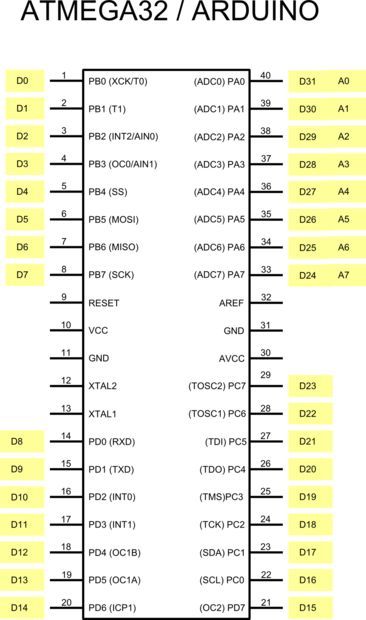 It is not only the price. Although a microcontroller in thru-hole package is significantly bigger than SMD version, it is still much smaller than an Arduino board.
And still I want to use the Arduino IDE to benefit from the collection of (very well made) (ready-to-use) libraries.
So I gathered together information useful for this purpose.
Step 1: Things you will need:
Atmega32 microcontroller. 🙂
Programmer (any programmer recognized by Arduino IDE). I use the USBasp programmer.
Minimal setup for power-up Atmega32 microcontroller (breadboard, stribpoard or a classical development board).
We do not need all, photos above are for exemplification only.