Wifi is a popular technology that allows an electronic device to exchange data wirelessly (using radio waves) over a computer network, including high-speed Internet connections. The Wi-Fi Alliance defines Wi-Fi as any "wireless local area network (WLAN) products that are based on (IEEE) 802.11 standards". However, since most modern WLANs are based on these standards, the term "Wi-Fi" is used in general English as a synonym for "WLAN" Wifi Microcontroller term refers to the use of wifi interface for communcation with other devices.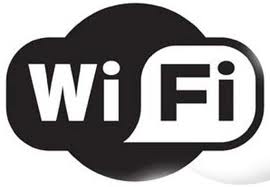 Microcontroller going to interface with Wifi Module needs to be high speed with high data storage capacity. Both Ram and Rom. There are variety of 3rd Generation microcontrollers in different brand to meet this requirement for example in Microchip microcontrollers Pic18f452 and 18f family and in Atmel there is a variety of ATmega and Xmega avr microcontrollers which can be used with wifi module.
RN-XV Wifi Module for Microcontrollers
The RN-XV module is roving networks a certified Wi-Fi solution especially designed for customer who want to migrate their existing 80.15.4 architecture to a standard TCP/IP based platform without having to redesign their existing hardware.
The RN-XV module is based upon Roving Networks' robust RN-171 Wi-Fi module and incorporates 802.11 b/g radio, 32 bit processor,16 bit microcontrollers, TCP/IP stack, real-time clock, crypto accelerator, power management unit and analog sensor interface.

The RN-XV module supports infrastructure networking for worldwide internet access directly by every node and adhoc connectivity for fully connected point to point networks, unlike many 802.15.4 implementations that need extensive, custom application profiles and additional bridging products. The RN-XV supports industrial temperature ranges, making it ideal for applications such as sensor networks, industrial or commercial controllers, utility meters, and M2M applications.Click Download Datasheet for RN-XV Wifi Module for Microcontroller