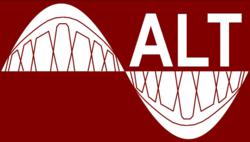 Santa Clara, CA (PRWEB) May 03, 2012
Advanced Lighting Technologies, Inc. (ALT) proudly announced the achievement of a high-efficiency and highly reliable LED lamp driver solution (LED driver) comprising no bulky, unreliable components such as capacitors, coils or EMI filters. Unlike the few other companies announcing similar products, ALTs target is to offer an ultra reliable AC LED Light Engine comprising only an LED array and a tiny 8 pin or 16 pin chip, requiring no other parts except two wires to connect to the AC outlet. The ALT LED driver is fully compatible with all dimmers, is over 90% efficient and has a power factor greater than 0.95.
Working printed-circuit board prototypes to be unveiled at next weeks LightFair Conference in Las Vegas demonstrate proof of concept and the technology. Because there are no reactive parts in the ALT driver circuit, the entire LED driver can be reduced to a single ASIC chip or be embedded as an IP block in a customer-specific system-on-a-chip. ALT will be conducting meetings with potential partners by appointment at LightFair2012 as well as offering daily 8:00 AM morning technology briefings May 8 – 11 at the companys demo suite.
Wayne Steinhoff, ALTs CEO, states, Combining the ALT single chip driver with an LED array creates the Ultimate Lighting Device, an electric light completely made of solid state components that can be manufactured in large volumes completely by automated equipment. ALT has working prototypes to prove the concept, and ALT is looking to partner with semiconductor companies and lighting companies to bring this revolutionary technology to market. The ALT driver is designed for an extremely wide range of output power (1W-300W) and ambient temperature (-50