APC by Schneider Electric, formerly referred to as American Energy Conversion Corporation, is really a manufacturer of uninterruptible energy supplies, electronics peripheral devices and data center items.
In 2007, Schneider Electric acquired APC and combined it with MGE UPS Systems to create Schneider Electric's Critical Energy & Cooling Services Business Unit, which recorded 2007 revenue of $3.5 billion (EUR 2.4 billion) and employed 12,000 people worldwide. Until Feb 2007, if this was acquired, it absolutely was part of the S&P 500 listing of the biggest openly-exchanged companies within the U . s . States. Schneider Electric, with 113,900 employees and procedures in 102 nations, had 2008 annual sales of $26 billion (EUR 18.3 billion).
This Year APC by Schneider Electric grew to become an item brand only, while the organization was renamed because the IT Business Unit of Schneider Electric.
Under given are the ups schematic diagrams of APC different models. Click on the Images to get enlarged schematic of APC UPS.
APC UPS BACK-UPS-250i_400i_600i Schematic:
APC UPS Schematic Model: 250i/400i/600i Part-1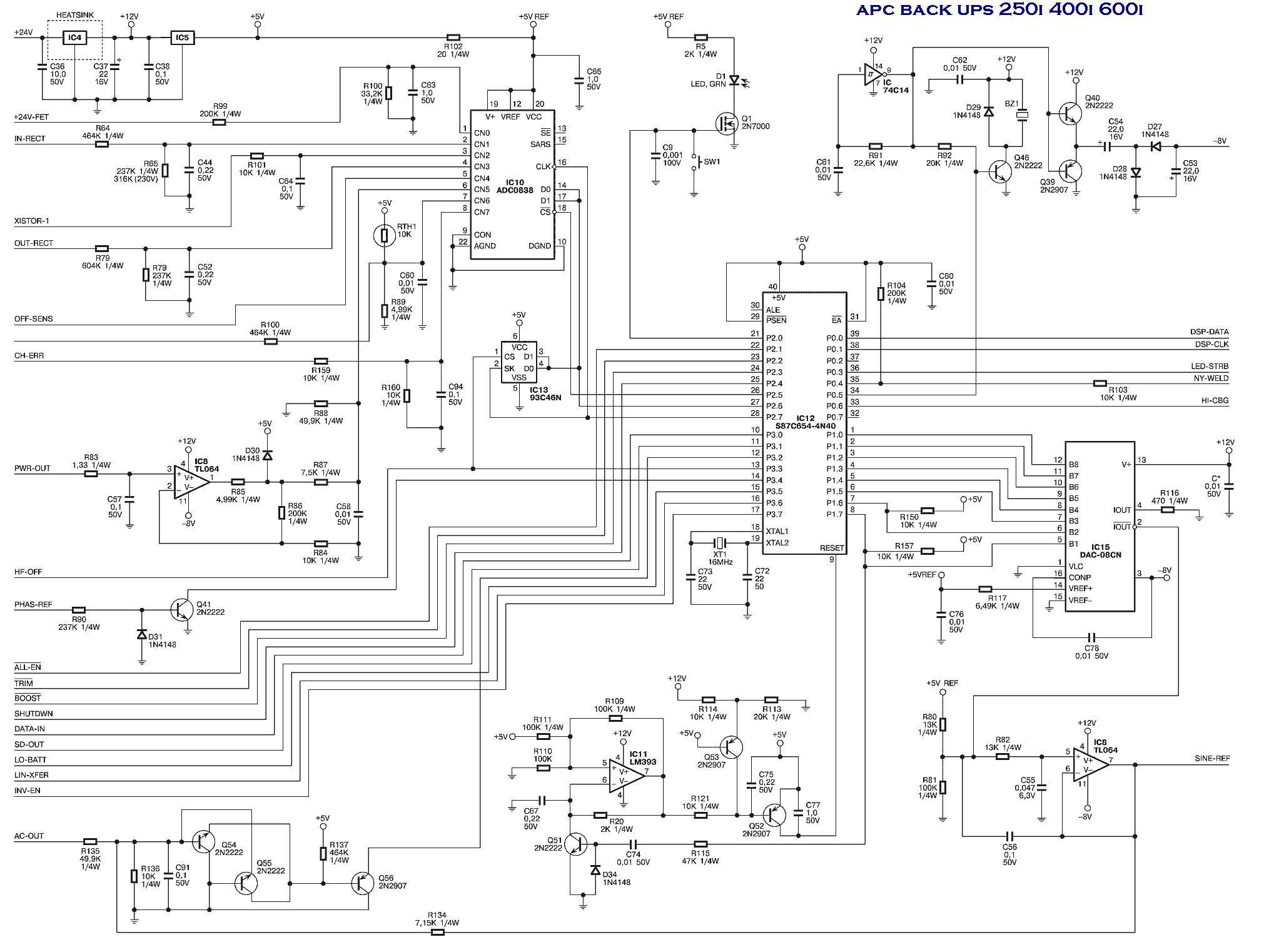 APC UPS Schematic Model: 250i/400i/600i Part-2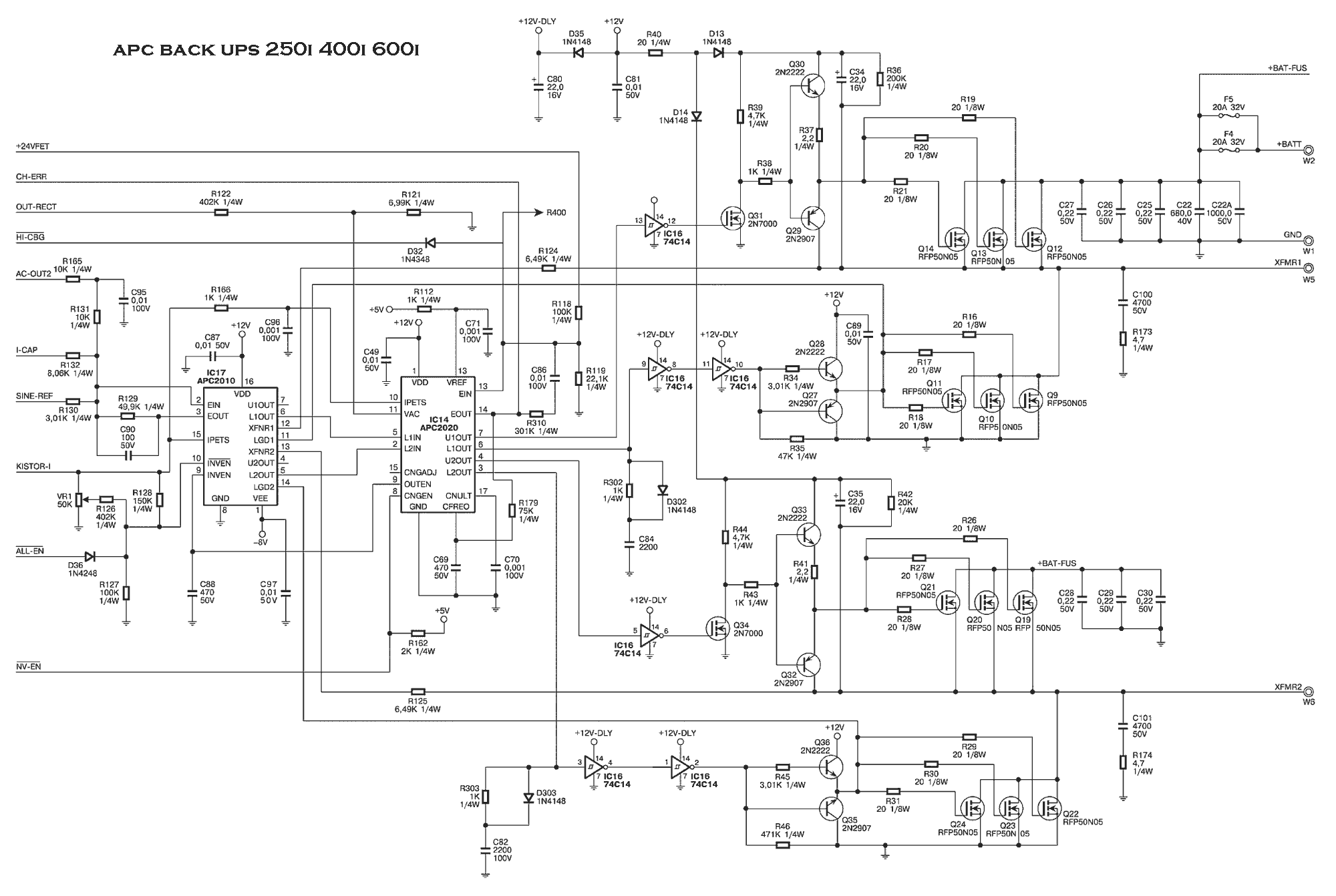 APC UPS Schematic Model: 250i/400i/600i Part-3
---