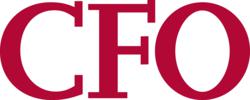 Boston, MA (PRWEB) May 07, 2012
Senior finance, IT, and line-of-business executives at U.S. companies report that third parties are increasingly becoming another extension of their business and brand, according to the new study Working Well Together: Managing Third-Party Risk in a More Integrated World by CFO Research Services, sponsored by Crowe Horwath LLP. The full report on this study is available for download at http://www.cfo.com/research.
The majority of respondents to the CFO Research survey (61%) say that they regularly work with third parties, and another 34% work with them as needed. Most respondents expect no decline at all in their companies use of third parties. In fact, more than one-third of respondents anticipate that their companies will be relying even more heavily on third-party partners over the next year, with 40% expecting to use domestic third parties more and 37% saying they expect their usage of third parties will increase internationally.
Virtually all respondents (97%) consider at least one aspect of their third-party risk management process in need of improvement. Fewer than half of respondents say that their companies have well-defined, formal processes for assessing many aspects of third-party risk. Now more than ever, companies understand the importance of managing the risks to their businesses posed by a greater reliance on third parties, said David Owens, Director of Research at CFO Research. Executives recognize that the lack of formal or standardized processes can undercut their efforts at managing these risks.
When queried about changes most needed at their companies, the largest number of respondents (38%) say that improving visibility into the full range of risk exposures with third-party relationships is one of their top three priorities. Following closely behind is the need to define responsibility for third-party risk more clearly, selected by 32% of respondents.
Respondents indicate that they have less visibility into their third parties own risk-related factors, such as a third partys reliance on other companies, its ability to recover from failures, or its use of background checks for third-party personnel. More than half of respondents report that they have some degree of difficulty collecting risk-related information on a third party or monitoring third parties risk management practices.
And companies are feeling the effects of this lack of visibility. Three-quarters of executives in the survey report that their own companies have experienced some type of harm from a third party they used. As a result, companies surveyed say they want to improve at: gaining visibility into the full range of third-party risks, more clearly defining responsibilities for managing risk, and improving tools and technology to support these activities.
This study is based on 287 electronic survey responses from senior finance, IT, and line-of-business executives working in the U.S. All survey respondents work for companies with more than $ 100 million in annual revenue, in a wide range of industries.
Key findings from the study: