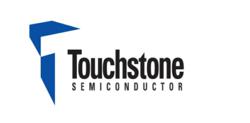 Milpitas, CA (PRWEB) January 31, 2012
Touchstone Semiconductor, a developer of high-performance analog integrated circuit solutions, today announced it has launched the new Touchstone Video Channel featuring application videos to help design engineers in applying Touchstones analog ICs.
The channel will host a mix of videos by Touchstone Applications and Design Engineering team members and industry experts. Touchstones design engineers will host upcoming The IC Designers Corner where they discuss the features and benefits of ICs they have designed. In addition, Touchstones industry experts will present design ideas on a wide range of applications targeting industrial and process control, energy harvesting, medical devices, hand-held and portable instrumentation, consumer electronics, and power management.
The Touchstone videos give engineers a peek at how we design our products and address potential applications, especially those requiring high performance while operating from low power or low voltage sources, said Adolfo Garcia, vice president, Applications and Marketing, Touchstone Semiconductor. The videos are short, to the point, and chock full of useful information presented by engineers to engineers.
Current videos include:

The Battle of the Current Sense Amplifiers: TS1100: versus the MAX9634. How does the TS1100 low-power current sense amplifier measure up against Maxims MAX9634? See an in-depth comparison, spec by spec and side-by-side.
Using the TS1001 Op Amp in Low-Frequency Sensor Applications. This video looks at how the TS1001 low-power op amp can be used in low-voltage, low-current sensor signal conditioning applications.
The Touchstone Video Channel can be accessed at: http://www.touchstonesemi.com/video.html.
ABOUT TOUCHSTONE

Touchstone Semiconductor, Inc. (http://www.touchstonesemi.com) creates high-performance analog integrated circuit solutions that solve critical problems for electronics companies. Touchstone's second-source products are pin-compatible, specification identical solutions, offering customers a long-awaited alternative source for hard to get sole-sourced products. Touchstone's proprietary products provide unique combinations of features and performance that cannot be found from any other supplier. Founded in 2010, Touchstone is headquartered in Milpitas, Calif. Its investors include Opus Capital and Khosla Ventures. Find us at Twitter:@touchstonesemi or Facebook: Touchstone Semiconductor.
###





More Electronic Circuits Press Releases