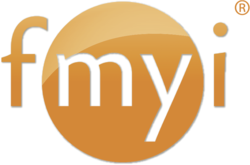 Portland, OR (PRWEB) May 01, 2012
FMYI [for my innovation], leading provider of private social networks and collaboration software for project management, contact tracking and calendar sharing, announces Stoplight Email, the solution to reduce email madness, plus a collection of new and enhanced features in the FMYI platform to enhance team communications.
With the increasing epidemic of email stress causing people to look at their inbox yelling mayday, the Stoplight Email approach offers solutions to reduce email stress. FMYI is launching an event, a guide, and features to help stop the madness:
Take a step away from your inbox
On Friday, May 4, take a break from email madness and join the FMYI crew in not checking email for one hour at 1 pm local time, and simply focusing on a project that will make a difference in your business day. FMYI is promoting this event to help teams across the globe take a break from email stress.
Tips to reduce email stress
FMYI is also releasing a quick and easy guide to reducing email overload, streamlining workflow, enhancing team communication, and loving your inbox. The guide is available for download at http://www.StoplightEmail.com.
New features in the FMYI collaboration platform
Stoplight Email is a three-pronged approach to reduce the email madness from internal team communication built into the FMYI collaboration platform. Individuals with a project or contact management system can choose the perfect amount of email. (1) Individuals who prefer no email can search what they need or see whats new in an activity stream. (2) Individuals who prefer one digest email a day (or one a week) enjoy a single summary of all relevant activity, plus they can be alerted to urgent information if needed. (3) Those on the go, with no time to sign into a system, want to simply reply to emails from the team and have the information automatically organized.

FMYI has incorporated the Stoplight Email system within FMYI with as a collection of features. The Activity manager has been a staple within FMYI for years to manage the flow of updates, but now users can also enjoy a selection of timing for a Digest summary, and the ability to simply reply to an email, and have information automatically filed for them. This unique combination of features enables people to work smarter.
Emails fill a critical role as an easy-to-use notification process that brings timely information to your attention, said Justin Yuen, President, FMYI, Inc. Using email to try and manage workflow, such as project management, contact tracking, discussing ideas, the volume of emails can really get out of hand. FMYI reduces the volume of emails by enabling people to filter out less critical items, consolidating important information, and keep everyone focused on critical high priority items.
To support the Stoplight Email solution, FMYI releases new features to manage workflow: