circuit schematic symbols
circuit schematic symbols:
Download High Quality circuit schematic symbols images of common electrical and electronics  components, for creating any schematic diagram.
Basically Electrical components can be divided in two categories Passive components and Active Components. This post will have following schematic symbols.

Click on Image to Enlarge Circuit Schematic Symbols
-Schematic Symbols for
Terminals and connectors
Terminal

Connector

Socket

Screw terminal, Terminal Blocks

Pin header
-Resistors schematic Symbols
-Capacitors and variable Schematic Symbols
-Led , Photo Transistor, Photo Diode,Zener Diode,Schottky Diode,Vacuum Tube Led On Led Off Schematic Symbol:
Battery,Resistor, Fuse,Transformers,Coils, Thermistor,switches, antenna and other passive Component Schematic Symbols:
Operational Amplifier, Speaker, Audio, Bridge Rectifier,Analogue Comparotor, Coils Schematic Symbols: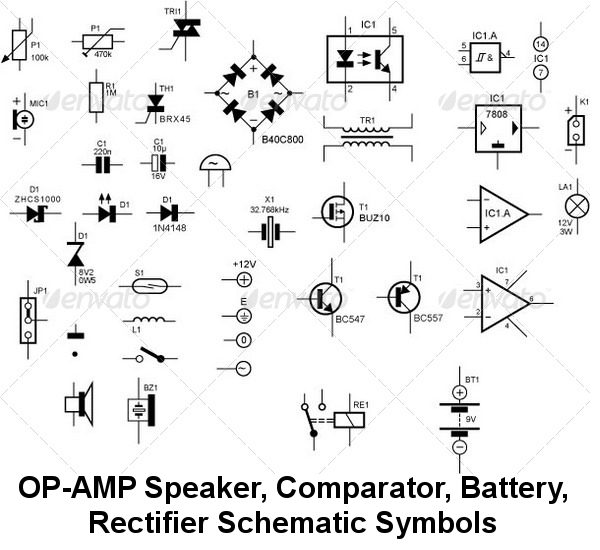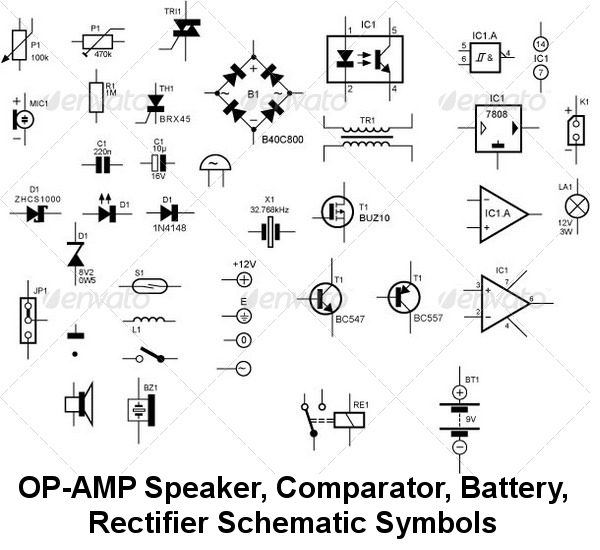 Real World Diode Images with their Different Types:
Project Ratings:
Related posts
Leave a Comment
You must be logged in to post a comment.