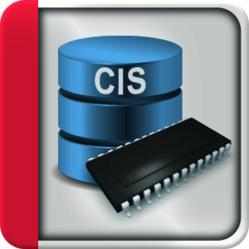 Rochester, NY (PRWEB) February 01, 2012
EMA Design Automation (http://www.ema-eda.com), a full-service provider of mechanical and electrical CAD tools, today announced the release of the CIS QuickStart app, giving OrCAD Capture CIS customers a way to realize the full power of their software investment with an automated way to implement a component database. A centralized component information system has numerous proven advantages; however, the time, effort, and expertise required to setup these systems tends to be a deterrent for many design teams, said Manny Marcano, president and CEO of EMA. We created CIS QuickStart to make it easy for design teams of any size to get started on their own.
Implementing a database driven component library manually requires a solid understanding of database structures and the use of tools such as MS Access and SQL to define tables and fields for various electronic component categories. Engineers then have to manually populate those tables with the relevant component parametric information for each component. CIS QuickStart removes the need for engineers to be become database experts by providing a predefined database schema and setup utility that has been developed using EMAs many years of CIS implementation experience. The database is automatically populated ensuring that symbol, footprint, and part information is accurate and available for use in a centralized library. This makes part selection and maintenance accurate and efficient, and it allows design teams to share components and component data whether they are across the hall or across the globe. Finally, because the database contains all relevant component information, bills of materials (BOMs) are created automatically and with fewer errors, saving time and reducing production problems.
CIS QuickStart is available from the OrCAD Capture Marketplace for $ 99 and includes 1,000 parts with OrCAD Capture Schematic Symbols and PCB Editor Footprints, complete with all parametric data. For more information about CIS QuickStart, the other available apps, and how to get them into your OrCAD design environment, visit us at http://www.ema-eda.com/orcadapps or call 800-813-7494.
About EMA Design Automation, Inc.

EMA Design Automation is a leader in product development solutions offering a complete range of electrical and mechanical CAD tools, product lifecycle management systems, services, training, and technical support. EMA is a Cadence