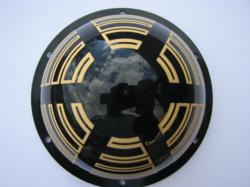 Palatine, IL (PRWEB) December 30, 2011
SelectConnect Technologies, Palatine, Illinois and The Val Tech Group, Rochester, New York have partnered together to provide three-dimensional molded interconnect device (3D-MID) solutions. 3D-MID are alternatives for flex circuits, circuit boards, wiring and connectors that incorporate electronic circuits onto injection molded thermoplastic components for the medical device, mobile antenna, aerospace, military and handheld mobile electronics markets.
The Val Tech Group is a complete solutions provider for plastic engineering services, tooling, molding, assembly and project management.
SelectConnect Technologies specializes in metallization of thermoplastics including; three dimensional (3D) circuitry and conformal antennas on injection molded thermal plastics via Laser Direct Structuring;(LDS); double-shot metallization; and bulk metallization, where an entire part is metallized.
SelectConnect Technologies President, Richard Macary notes, Partnering with The Val Tech Group leverages our respective technologies to deliver complete, cost effective solutions that address the need of making electronics smaller, lighter, higher performing at reduced costs.
James Andolina, Director of Business Development at Val Tech states that, By combining the mold building and part manufacturing resources of Val Tech Holdings with the specialized services that SelectConnect provides, this collaboration will provide unique solutions for conductive applications spanning multiple market segments.
The SelectConnect process to is used selectively metalize circuitry on injection molded thermal plastics. Macary adds, Understanding the customers electromechanical goals and challenges allows us to design and engineer a cost effective solution, whether it be high volume double-shot metalization or small, light weight 3D LDS circuits on plastic eliminating the need for a circuit board or flex circuits.
3D-MID via Laser Direct Structuring
SelectConnect Technologies uses laser direct structuring and electroless metallization to create metallic circuits and traces on 3D molded thermoplastic components that are used for a wide range of electro-mechanical applications that include sensor packaging, 3D conformal antennas, 3D circuits, active security shields and 3D-MID).
3D-MID via Double Shot
The Val Tech Group combines the creative concepts of industrial design with engineering using simulation and integrated CAD/CAM software to manufacture advanced two-shot tooling and produce double-shot parts for selective metallization.
A double-shot part is created when two different thermoplastic materials are formed into a single component. The first shot, a non-plateable material is over-molded by a second shot of plateable grade material forming antenna patterns or electronic circuitry.
Val Tech has been involved with producing multi-material, plastic injection molded parts for conductive plating applications since the introduction of the technology. The experience and lessons learned from the earlier hand transfer molding applications have been applied and refined as true automated two-shot molding has evolved.
Val Tech currently has six two-shot molding machines in a variety of press sizes. Rotary platen, core back, lift-and-turn, and robotic transfer are all available two-shot options to choose from dependant on the specific part geometry.
SelectConnect Technologies has two LPKF laser systems to produce LDS circuits on plastic and uses electroless plating processes to metallizes thermoplastics.
Electroless Metallization
SelectConnect Technologies employs electroless metallization processes to produce EMI/RF shielding, EMP (Electro-magnetic pulse) protection, grounding and conductivity on a wide range difficult to plate thermoplastics like; Polyetherimide (PEI, Ultem), Acrylonitrile butadiene styrene (ABS), Polycarbonates (PC), PC/ABS, Polyamides (PA, Nylons), Polybutylene, terephthalate (PBT), Polyethylene terephthalate (PET), Polyphenylene oxide (PPO), Polysulphone (PSU), Polyetherketone (PEK), Polyetheretherketone (PEEK), Polyimides (PI), Polyphenylene sulfide (PPS), Polyoxymethylene plastic (POM).
About SelectConnect Technologies and The Val Tech Group
The Val Tech Group is ISO 13485:2003 certified, SelectConnect Technologies is ISO 90001: 2008 certified and both companies are ITAR registered companies.
For more information contact: SelectConnect Technologies, Jim Liddle, jliddle(at)selectconnecttech(dot)com, 847.359.1490
or
The Val Tech Group, James Andolina, jandolina(at)thevaltechgroup(dot)com , 585-647-2300 x 249.
###